5 IN FRONT WITH MICHELLE OLSON
Each week, a familiar Woodbine Mohawk Park horseperson will step into the spotlight to answer a handful of fun, offbeat questions, while giving readers a unique perspective into their personality on and off the racetrack.
A former ironworker, Michelle Olson continues to wear several hats in her horse racing life. Standardbred groom, assistant trainer, Riding Under Saddle (RUS) participant, Quarter Horse exercise rider, the Ontario native, as noted on her Instagram page, 'lives and breathes horses.' Olson recently notched her first harness training win on March 31, a victory by Slim Shady, the 7-year-old son of Mister Big she also owns. "The one horse that has the biggest piece of my heart is Duke of Donegal. I trained him under saddle and he just completely relaxed. Chris Christoforou used to drive him. I'll never forget the time being in the winner's circle at Woodbine and I went to go back to the cart so we could go to the paddock. 'Duke' apparently started following me and when we got to the paddock, Chris turned to me and said, 'This horse really trusts you.' He would be my heart horse. Funny enough, he kicked me once and sent me to the hospital. There's my favourite horse for you." A trotting son of Duke of York, bred and owned by Roger Ferguson, Duke of Donegal won six races from 51 starts, along with $101,585 in career earnings.
Which actress would you choose to play you in the Michelle Olson story?
"That's a tough one. I'd go either go with Jennifer Lawrence – she's one of the best modern-day actresses, plus she looks bad ass, so why wouldn't you want Hollywood's highest paid actress? Or, Cameron Diaz, who's also incredible. She's also a self-described 'adventurous, independent and a tough kid,' which is
basically how I described myself growing up too."
Parachuting or swimming with the sharks. Which one do you choose and why?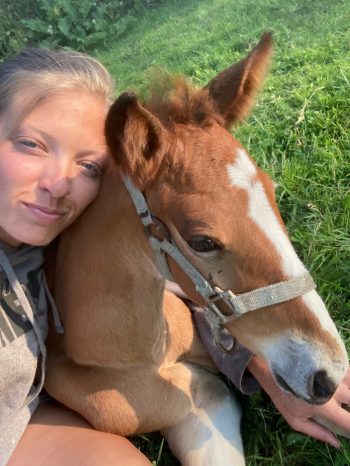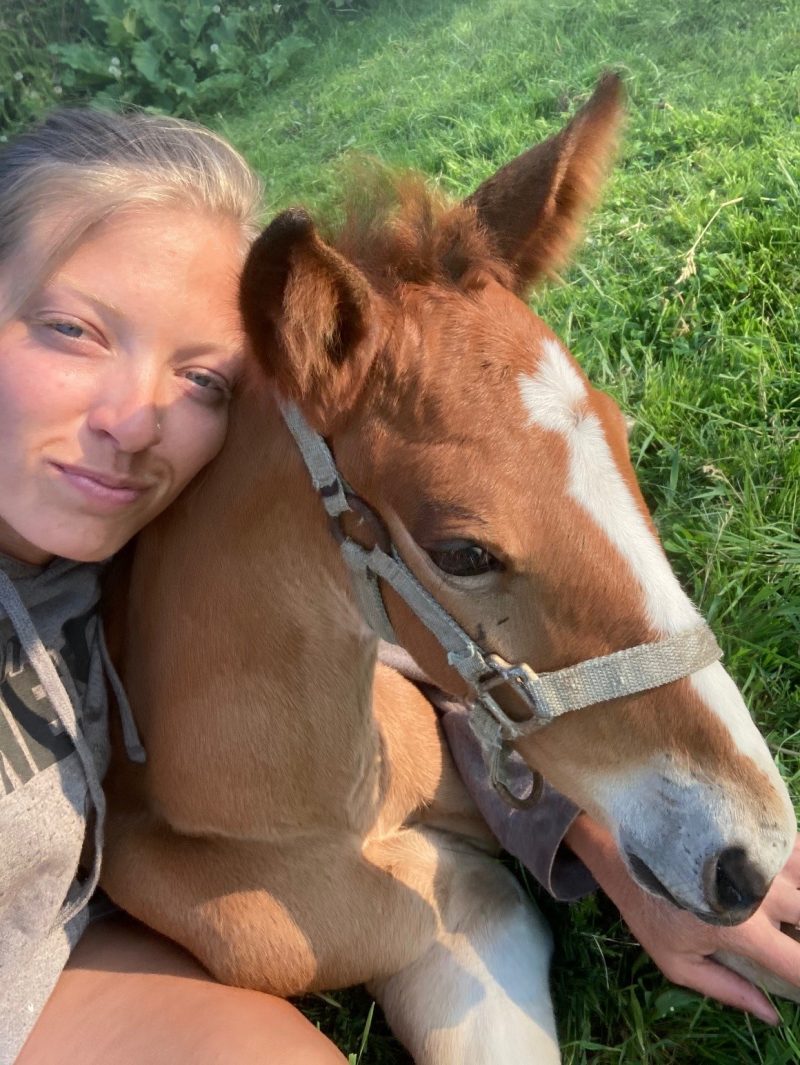 "Swimming with the sharks. Although I'm not scared of heights at all, we'd be close to running out of jet fuel if we waited for me to jump. Someone would literally have to throw me out of the plane. I don't like the dropping feeling. That's not to say I won't do it someday though."
You get to watch a day of racing in Europe. Where do you go and why?
"The Curragh. There's so much history there and it's supposed to be absolutely beautiful."
When is the last time you cried more than your first training win?
"(Laughing) Well, although I did cry, I didn't cry very much because I had to pull it together for the win picture. I'm a softy but I try not to let people see that, so very possibly the last time I watched some sappy movie."
Which TV show or TV series which you like to have a guest starring role on and why?
"I would definitely go with Yellowstone. I think it would be a lot of fun. I would want to be a ranch hand, moving and sorting cattle. If I wasn't so set on racing horses, I absolutely would love to go try my luck being a ranch hand and running cattle through some stunning mountain scenes somewhere."
Woodbine Communications