Story by Hayley Morrison for Woodbine.com
Chris Husbands is no stranger to the Garrison or the Gold Cup for that matter. Born and raised in Barbados, the 30-year-old jock has ridden in five Gold Cup races over the last 14 years. His last mount was Derby Kitten in the 2016 edition of the race. On March 7, he will pilot Rising Star in hopes of claiming Gold Cup glory as well as securing the $60,000 US ($120,000 BDS) purse attached to the win.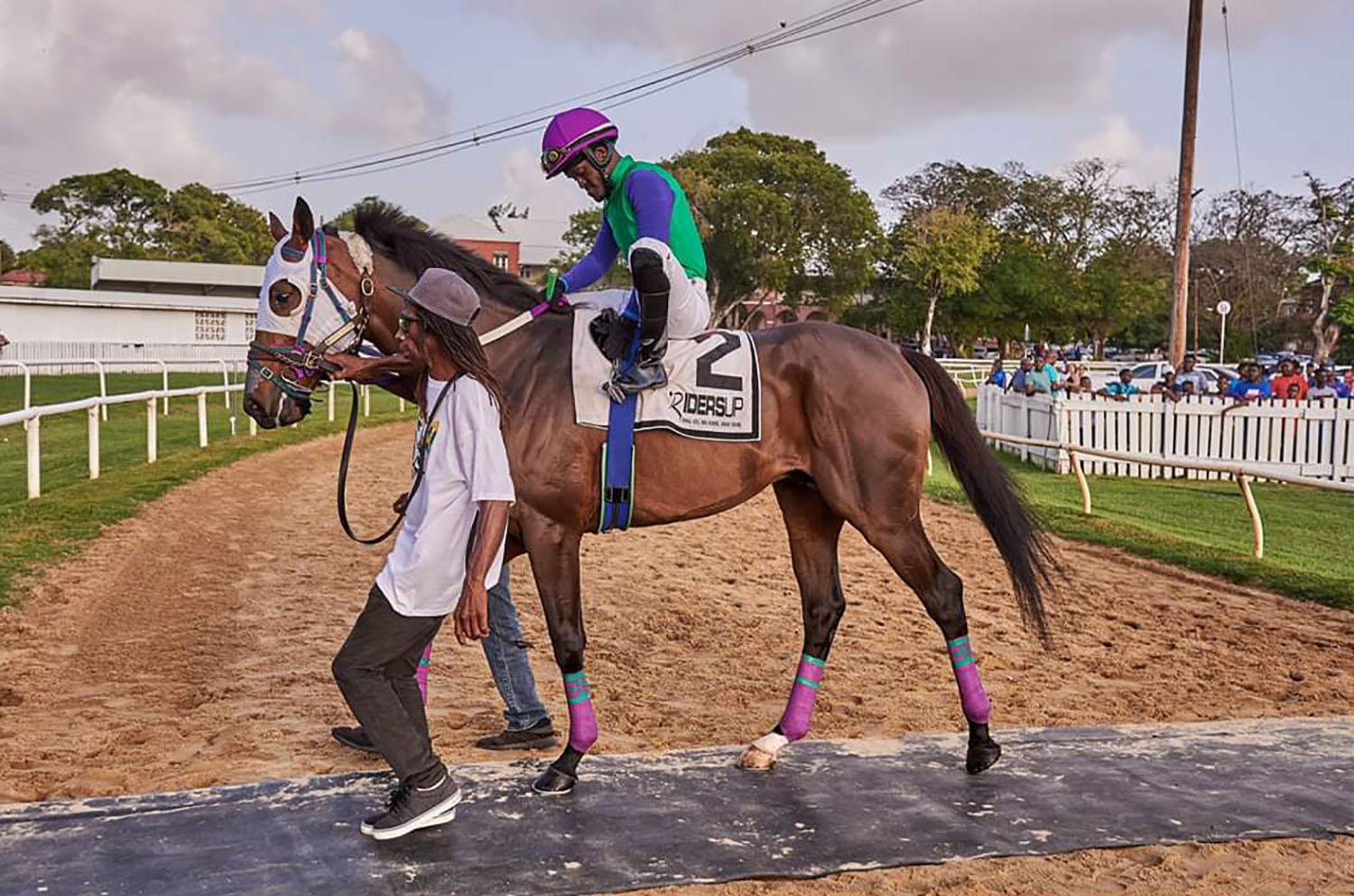 A veteran horseman, Husbands started his career at the Garrison Savannah about 15 years ago. In 2006, at the tender age of 16, he captured the Trinidad Derby with Sara's Music. A year later, Husbands moved his tack to Assiniboia Downs. He captured two riding titles out west before moving his tack in 2015 to Woodbine. Last year, he captured the Puss n Boots Cup Stakes with Reallylikethisone as well as the Andy Passero Memorial Cup stakes with Surfs Edge at Fort Erie.
Returning to Barbados to ride in his sixth Gold Cup, the jock remains pretty confident in his mount. Despite Rising Star's troubled trip in the Coolmore, Husbands now has a proper feel for the horse.
"I love most that he can handle the turns. That was my biggest fear going into the Coolmore, but he had handled the track pretty good. You know, most horses that just ship in, they don't really take the turns too well, they are so tight. But he handled the track moving pretty nice and it was good," said Husbands.
Nestled in the heart of the south coast, The Garrison Savannah features some pretty tight and compact turns. The tight turns can be somewhat dauting for horses who've shipped from abroad and have also never run clockwise. Yet, with the Coolmore done and somewhat dusted, Husbands thinks the Canadian-bred colt will find his footing next time.
"Well, judging from the last race and from those other horses, I like that he can get the distance and I've just gotta keep him out of trouble," said Husbands.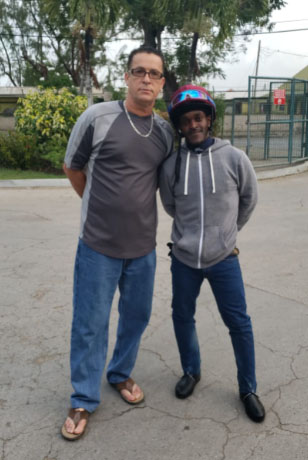 Interestingly, Husbands will face off against his brother and Champion Barbadian jockey Rasheed Hughes. Hughes has been working Rising Star in the morning while Husbands was riding at Tampa Bay. Hughes will be looking for back-to-back Gold Cup wins on Celestial Storm. The classy grey mare and daughter of Get Stormy is owned and trained by Roger Parravicino.
Although Rising Star doesn't know it (or maybe he does), the colt will be carrying the hopes and fervent dreams of a first Gold Cup win for both trainer and jockey.
Husbands is quick to admit that winning the Cup would be a special moment in his riding career.
"It would be awesome – that's the truth. I don't think words can explain it, but it would be pretty good."