GRAND CIRCUIT RETURNS THIS WEEKEND TO WOODBINE MOHAWK PARK
The Somebeachsomewhere for three-year-old pacers is the final prep ahead of the Pepsi North America Cup eliminations on June 11. The Graduate Series for four-year-olds makes its return to the Campbellville oval for the first time since 2019.
A group of 13 sophomore pacers have been split into a pair of Somebeachsomewhere divisions.
The $81,000 first division (Race 2) is headlined by top Pepsi NA Cup contender Pebble Beach (PP7, Todd McCarthy). The Noel Daley trainee will make his Canadian debut and his second start of the season. The son of Downbytheseaside won seven of 11 starts during his rookie season and took a rare sub-1:49 mark of 1:48.4.
Ontario Sires Stakes Gold winner Kolby Two Step (PP4, James MacDonald) will make his season debut in the evening's first division. The Tim Gillespie trainee has tuned up with a pair of qualifying efforts after a rookie season that saw him win three of six starts and bank six-figures.
SBOA Stakes runner-up Sport Secret (PP2, Doug McNair) is another NA Cup eligible in the first "Beach" division. The Gregg McNair trainee has already made 12 starts this year after not debuting until December of his two-year-old season. Sport Secret has four wins and nine top-two finishes to his name.
Along with three notables mentioned above, Many Moons (PP3, Sylvain Filion) is the other 'Cup' eligible in the field. The Tony Beaton trainee notably took a mark of 1:51.3 in a Dream Maker Series leg last season.
The first Somebeachsomewhere division is carded as Race 2 (7:25 p.m.)
The $80,000 second division features plenty of power, led by SBOA Stakes winner Stonebridge Helios (PP5, Bob McClure). The John Pentland trainee is two for two this season and lowered his career-best to 1:50.3 with his SBOA win last Saturday. 'Helios' was a Grand Circuit winner at age two, totaling four wins and nearly $300,000 earned last season.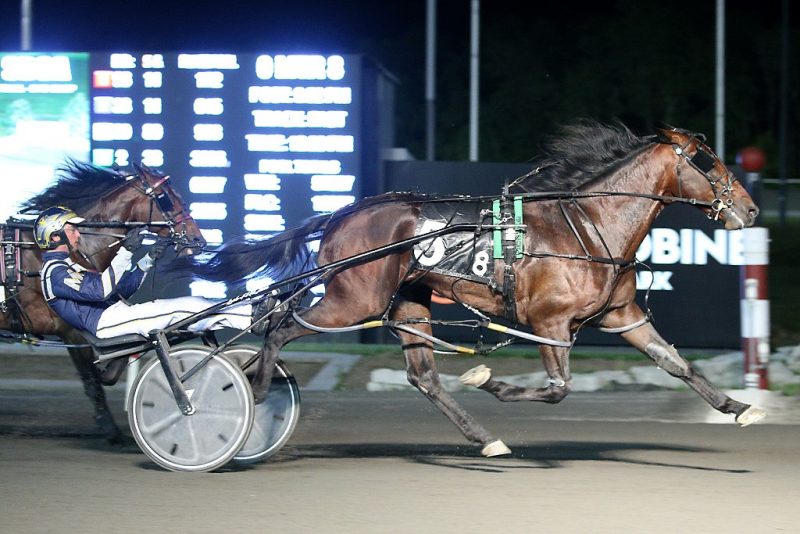 The namesake of the race is well-represented by a pair of standouts in the second split, Beach Glass (PP2, Paul MacDonell) and Greatest Ending (PP3, J. MacDonald).
Beach Glass races for the connections of the legendary Somebeachsomewhere, owner/breeder Schooner II Stable, trainer Brent MacGrath and driver Paul MacDonell. Beach Glass will make his season debut off a pair of qualifying victories. His rookie campaign saw a light schedule, winning three of five starts.
Greatest Ending appears to be Dr. Ian Moore's latest three-year-old colt star. The Somebeachsomewhere colt is two for two this season with a Pennsylvania Sires Stakes victory to his credit. Greatest Ending was kept to maiden contests last season at Mohawk Park, making just five starts with one win and four runner-up finishes.
The field for the second "Beach" division is completed by Aint He Special (PP1, McClure), Frozen Hanover (PP4, McClure) and Magical Arthur (PP6, Trevor Henry). All six horses in the field are eligible to the Pepsi North America Cup.
The second Somebeachsomewhere division is carded as Race 6 (9:05 p.m.).
Four-Year-Olds ready to shine in Graduate
After missing the Mohawk Park stop the last two years due to COVID, the Graduate Series, administrated by The Meadowlands, returns with a new look.
The Graduate now features divisions for four-year-old mares. However, the Graduate Mares Trot division only attracted four entrants for Friday's leg and has been cancelled. All horses that entered will receive points as per The Meadowlands stakes rules.
Star power is a plenty in the other three Graduate divisions. The Graduate Trot will go Friday evening with a field seven, while Saturday's card will feature a field of six in the Mares Pace and two eight-horse divisions for the Open Pace.
Friday's $93,750 Graduate Trot features the Woodbine Mohawk Park return of Venerate (PP1, Andy Miller), the inaugural Mohawk Million winner.
Venerate did not flourish at age three as expected, winning just two of 10 starts. However, the Carter Pinske trainee comes into the Graduate off a season debut victory on Saturday night at The Meadowlands.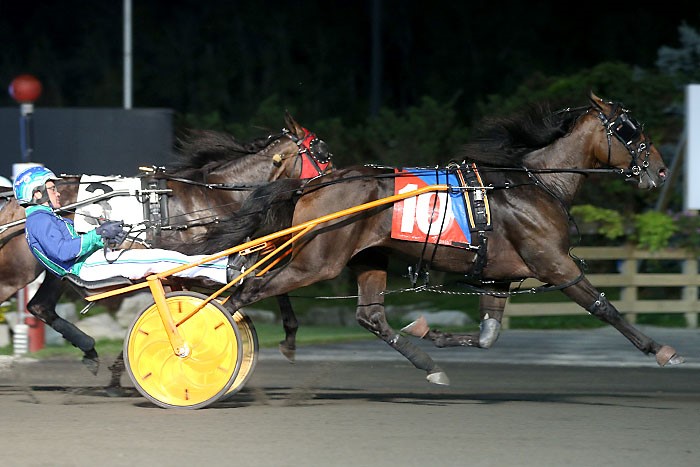 Joining Venerate in the Graduate Trot is Dees Red Delicious (PP2, Dexter Dunn), Mycrownmykingdom (PP3, McClure), Inaminute Hanover (PP4, McClure), Incommunicado (PP5, J. MacDonald), Take All Comers (PP6, J. MacDonald) and Logan Park (PP7, Filion).
The Graduate Trot is Race 6 on Friday (9:05 p.m.)
The four-year-old pacing ranks are deep this season, providing what appears on paper to be a pair of heavyweight tilts for the Graduate Pace on Saturday evening.
The $62,500 first division includes Little Brown Jug winner Lous Pearlman (PP3, Yannick Gingras), Ontario Sires Stakes star and NA Cup elimination winner Bulldog Hanover (PP4, Jody Jamieson) and the return of Grand Circuit winner Lawless Shadow (PP7, Mark MacDonald).
Joining Lous Pearlman and Bulldog Hanover, Rockyroad Hanover (PP6, Dunn) and Dean B Hanover (PP8, TBA) all raced in the recently contested Charles Juravinski Memorial Cup at Flamboro.
The field is completed by leg one winner Abuckabett Hanover (PP1, Tim Tetrick), American Courage (PP2, Matt Kakaley) and Commanding Officer (PP5, Austin Sorrie).
The first Graduate Pace division is Race 4 (8:15 p.m.).
The star power doesn't dim in the $62,500 second division, but all eyes will likely be on the nearly perfect Line Drive Hanover (PP3, J. MacDonald). The Beaton trainee captured the Juravinski Memorial Cup in a Canadian record 1:49 for his 11th win in 12 career starts.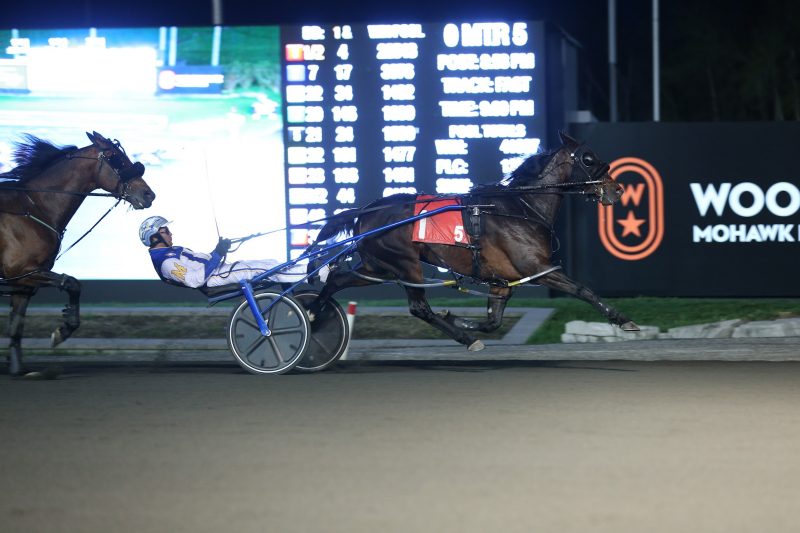 Tony Alagna trainee Carbine (PP8, T. McCarthy) stamped himself a major player with a victory in the first Graduate leg on May 7 at The Meadowlands. Carbine followed that victory up with an eye-popping 1:47.4 score last Saturday at The Big M.
The second division is completed by Whichwaytothebeach (PP1, Louis-Philippe Roy), Southwind Gendry (PP2, Gingras), Highlandbeachsbest (PP4, McClure), One Eight Hundred (PP5, Dunn), Hellabalou (PP6, J. MacDonald) and Bettors Donttell (PP7, Gingras).
The second Graduate Pace division is Race 8 (9:55 p.m.).
The $50,000 Graduate Mares Pace will showcase a very talented group of six, including last year's Fan Hanover winner Fire Start Hanover (PP1, Dunn), two-time Ontario Sires Stakes champion Scarlett Hanover (PP5, Tetrick) and multiple Grand Circuit winner Hot Mess Express (PP6, A. McCarthy).
The Graduate Mares Pace has been carded as Race 3 (7:50 p.m.).
Saturday evening's program also includes a $199,900 OSS Gold event for three-year-old pacing fillies and a $58,500 Free For All Pace.
Post time for Friday and Saturday is 7 p.m.