London Classic Yearling Sale Century Spring Farms Profile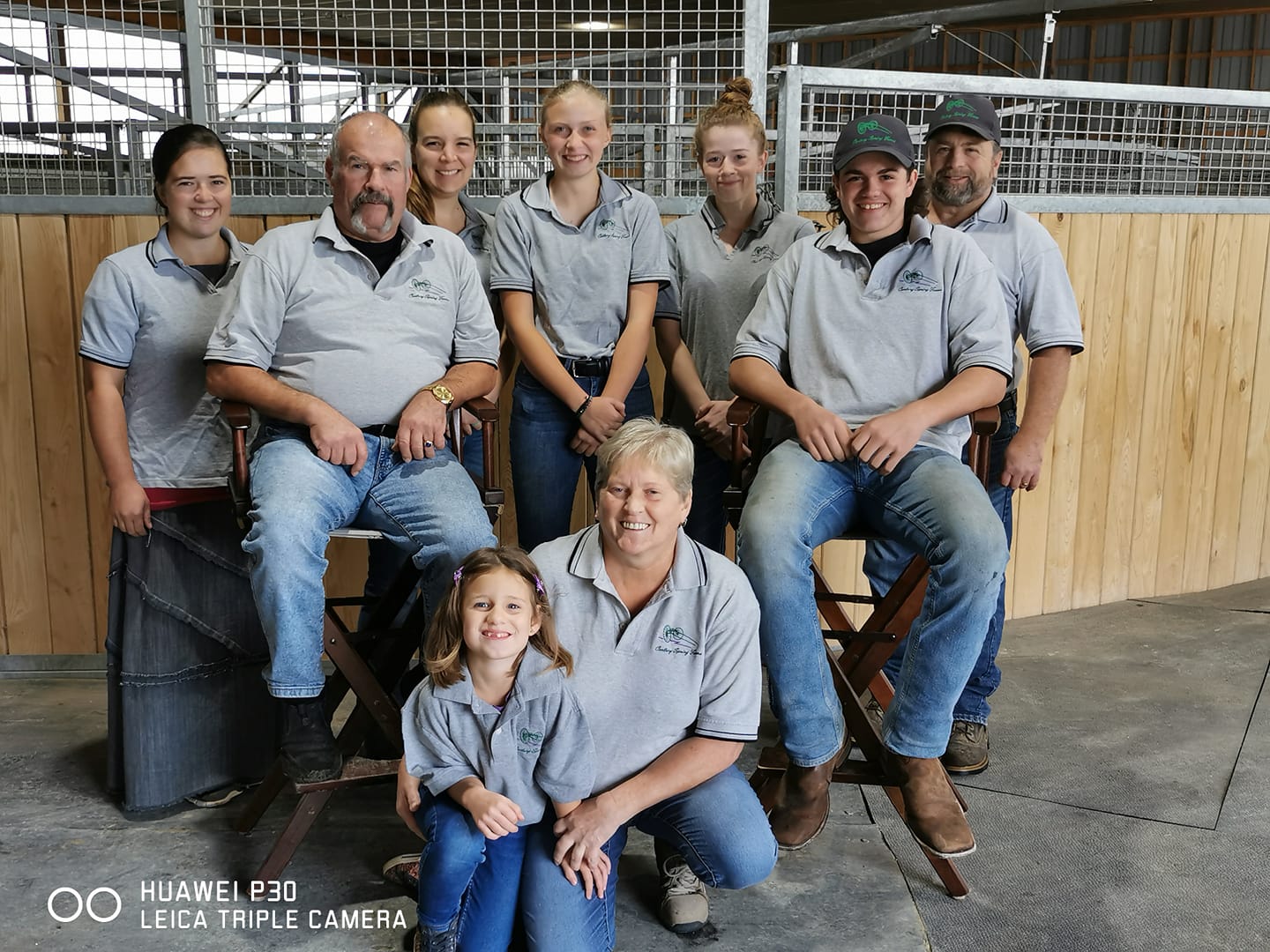 The entry deadline for the new London Classic Yearling Sale (LCYS) is fast approaching with the closing date this Friday, April 22nd. The sale will take place at the Western Fair District Agriplex during a new weekday format – Tuesday, October 18 and Wednesday, October 19 – in between the Ontario Sires Stakes Super Finals and Breeders Crown eliminations at Woodbine Mohawk Park.
Over the course of the Spring and Summer the LCYS will be posting a series of Consignor profiles, highlighting the province's world class commercial breeding operations. The first one focuses on Century Spring Farms, a former dairy operation turned commercial standardbred breeding farm, located in northern Huron County
Owned and operated by the husband-wife team of Sanford and Jan Zimmerman, Century Spring Farms will offer eight yearlings for the upcoming Fall sale with the letter 'K' put in play for this group. Century Keyanna, a half-sister to Century Inspector, is sure to draw some attention as her Hes Watching brother went about earning $129,000 quietly last season in Ontario. A third-place finisher in the $251,000 Battle of Waterloo – Century Inspector will begin his 2022 season as a maiden for owner Eric Rosene. The solid-producing Mary Bits (Somebeachsomewhere-Natchitoches-Artsplace) is now 4 for 4 in getting her offspring to the races with Century Keyanna being a full sister to Bettors Delight pacers' Century Enforcer (p1:53f, $74,604) and Century Gianna (p1:55.3f, $69,934).
The filly entry Century Kahlua (Sportswriter-Up Front Holly-American Ideal) has four siblings, of racing age, with three of them being $100,000-plus winners. Century Fury (p1:51.2f, $160,960), Century Grizzly (p1:53.2h, $105,487) and Valedictory Final winner Century Hannibal (p1:50.4s, $116,054) have all done it well at the races. "We've been very happy with our dam Up Front Holly," says Sanford. "She's been a great producer for us."
Zimmerman also reports that he likes what he sees in his Mcwicked offerings for London. "They're a good size, good looking and very well-mannered," he says. "I really like their attitude." The filly Century Kiss Me (Mcwicked-Exotic Pleasure-Modern Art) is a half-sister to The Regulator (1:49.4s, $214,595), Century Gigalo (1:52.1s, $97,991) and the lightly-raced sophomore Century Iglesias (1:53s, $39,229) – among others. The colt Century Kryptonite (Mcwicked-Sunshine Patriot-Dragon Again) is a half-brother to the good race mare Ladylike (p1:53.2h, $116,228).
Century Kalimba (Sportswriter-Strike A Chord-Mcardle) is a half-sister to the consistent pacer Century Invictus (p1:55.2h, $48,191) and the colt Century Komodo (Bettors Delight-Michelons Filly-Captaintreacherous) is the first foal from a $161,603 stakes-winning mare campaigned by Erv Miller. Century Spring Farms have entered a pair of trotters as well in Century Kavita (Muscle Mass-Witnesstheprincess-Andover Hall) and Century Kraken (Resolve-Ladydini-Kadabra).
To enter your yearling for the London Classic Yearling Sale visit www.londonclassic.ca.