From horses on the Queen's Plate trail, to catching up with Woodbine trainers, the weekly report keeps racing fans and the racing community in the loop.
In this week's report, trainers Lorne Richards and Mike Keogh talk about their respective 2021 campaigns and upcoming 2022 seasons, plus much more.
Tracking Success: Lorne Richards
410 career wins
19 stakes victories
Top horses include Financingavailable, Hell N Wild, Sheila's Prospect, Dancingall Theway, Sharp Secretary and Stormy Rush
Has a career strike rate of 22 percent and a 54 percent top-three average

On his 2021 season:
"There weren't too many highlights, I'm afraid. It was kind of a mediocre year. We're hoping for a better year going forward."
On expectations for 2022: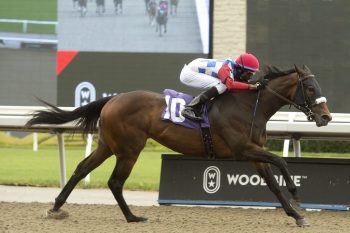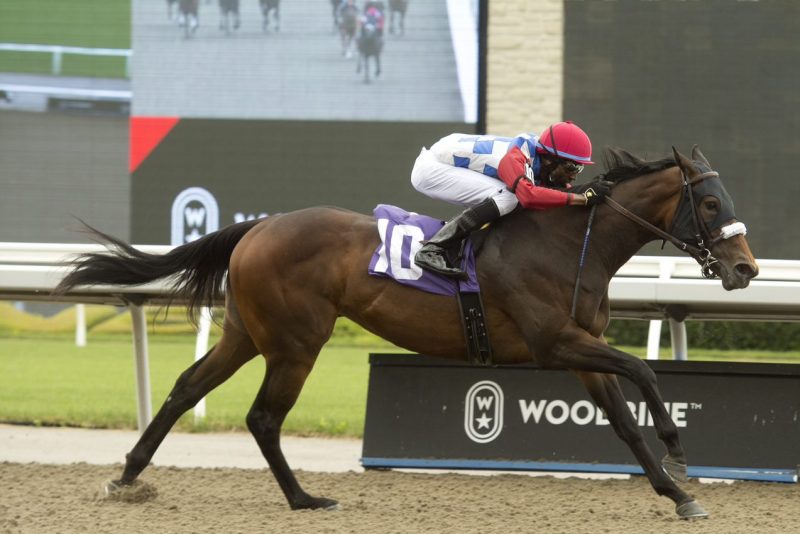 "I've got some decent horses if things fall in place for them. We'll have to see what happens. I've got good people as owners. I only have the two guys that I deal with, and they are old friends. That part is pretty easy. The filly, Hazelbrook, I think she's a pretty decent sort. She's at the point where she could go either way. She had some issues with colitis, so she had a couple of trips to the vet last year, which was not a good thing, obviously. Hopefully, we can get her sorted out. I have a three-year-old colt, Factotum, that I like. He ran a couple of times last year, but he's a bit of a slow learner. He's another one that could go either way. If things fall in his direction, he might turn out to be a fair horse. I have a two-year-old, a Canadian-bred, that looks alright. He's down in Florida right now. He's a Mucho Macho Man and is a very classy-looking horse and seems to be a real nice mover. Jeff Bloom owns him with Keith Johns of True North Stable. Jeff is pretty high on him, so that's a good sign."
An optimistic time of the year:
"That's what keeps you going, hoping you can hit that home run. I deal with a small number of horses, so that makes things a little tougher, but you work with them and do your best to see them have success. You have to forget past history and always look to the future. You can't rest on your laurels by any means. It's about punching on to the next year and doing the best you can."
On lessons learned:
"I worked for an old guy named George Cummins, who worked for the fellow who used to have Seabiscuit and grew up on the racetrack. He was a pretty good mentor to have, an old-time horseman who I learned a lot from. Nothing in particular advice-wise sticks out, but he did tell me that you can learn something off everybody even if it's what not to do. He taught me that every horse is different, and you can't generalize because that backfires on you. You have to treat every horse as an individual and treat them just like people."
Final thought…
"I always say that if it's something I don't care for there's a good chance a horse won't like it much either. It's easier to push them in the direction they want to go. If it's not a big deal, I just let them have their way. You don't get upset at the horses or have them scared. If the horse has confidence in you, then that's the way to go."

Trainer Talk: Mike Keogh
Need to know – One of horse racing's true gentleman, Mike Keogh, has had a decorated career including two Queen's Plate tallies, with Woodcarver (1999) and Wando (2003). Born into racing, his father, Norm, was a respected horseman in England. The younger Keogh arrived in Canada in 1970 and in 1986, became an assistant to Hall of Fame trainer Roger Attfield. He took over the Gus Schickedanz string in 1993, winning with Clever Detector, his first starter. An avid West Ham United supporter, Keogh has also trained Sovereign winners Langfuhr, Glanmire (Canada's top sprinter in 1997) and Mobil (top older male in 2005). Langfuhr had three Grade 1 wins in the United States, the 1996 Vosburgh, Carter Handicap and the 1997 Met Mile. As of March 2, Keogh has 340 lifetime wins, including 37 stakes.
On his final year of training:
"I don't really have an option. This is the last year that the Schickendanz's are going to have horses. It is [bittersweet]. Since I've had the cancer, I don't have anywhere near the amount of energy I used to have. I wouldn't be able to handle a big stable anymore."
On a special 20th anniversary of his superstar duo:
"[Triple Crown champion] Wando and [multiple stakes winner] Mobil were amazing horses. Whenever I think of them, I think about how much happiness they gave me, plus a lot of anxiety too. Those were great times, and they were beautiful horses to have in the barn. I've been very lucky to have such great horses, but also ones that were great to be around. That's been really nice."
A look back at 2021:
"We had a few nice winners last year. They all ran well. We don't run anything for a claiming price because all of the horses are going to get retired to LongRun. We retired a few there last year."
Looking towards 2002:
"The ones I have for this year are still solid allowance horses. We have City Boy [2019 Grade 2 Nearctic Stakes winner] coming back this year. He's eight now. He's a pleasure and has always been one of my favourites. He's a tough, hard-knocking horse. Wedgewood, he's seven. He won a really nice race last year, so hopefully, he can have a good year. Mr. Diffley, he's going to be six. He had a really good season last year and I was very happy with him. I also have a three-year-old this year named Silent Farewell. We were really high on him. He ran great first time out, just green, when he finished second in a maiden allowance on the turf. I ran him back in the Soaring Free and he got into all kinds of trouble. He had a problem that we were able to fix. I'm looking forward to seeing him race this year. We also have Scatter the Clouds, a horse that I co-own."
More about City Boy:
"He's a highly-strung horse and he really reacts to noise. You have to be dead careful with him, but he really loves to run. That's all he wants to do. I have a huge amount of respect for him. He wears a hood and ear plugs because he reacts so much to the noise."
Final furlong:
"I've been very fortunate to have had great horses and been part of their lives. I'm very grateful for all of them and to have been part of their successes."
2021 Race Rewind:
Watch as Avie's Flatter rumbles down the lane to take the Grade 2, $250,000 Nearctic Stakes, on October 17, 2021.
Chris Lomon Article